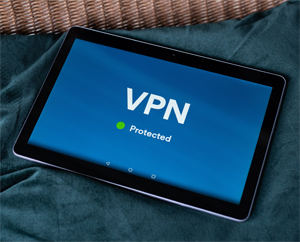 With the pandemic in place and people working from home, many are realizing the safety of utilizing a VPN for home as well as business use.  The problem is, that like other software,  you build a trust that the software is up-to-date.  This isn't always the case.  Various software packages including VPN software can be vulnerable and open to attacks and compromise.
 In an article posted recently by SCMagazine, they mentioned that 2 such publicly available software based VPNs had security issues.  The article mentions the 2 companies products as PrivateVPN and Betternet.  The article does state that both have since been updated. This is a good thing, however as stated in an Article I posted here on Cyberfreek.com, (Work From Home during Covid-19 or Chinese Coronavirus time.) One of the main things that you need to do is make sure that you are running the latest version of any software packages.  This is especially true with VPN or other critical packages.
Ask yourself "when was the last time the software on my system was updated?"   Investigate this and ensure that you are running the latest versions of all the software you have installed on your system.
The link to the short SCMagazine article is posted here.
Stay safe people!