Home
DEFCON 28 for August 2020 IS CANCELLED and in SAFE MODE!
Details

Written by

steve

Category:

DEFCON - Las vegas
OMG! for years people have been teasing stating that "DEFCON is cancelled" for next year due to the size or tons of other prank based reasons.  Well this year it's an actual truth !
DEFCON is entering, as they call it "Safe Mode".  The in person event in Las Vegas has been cancelled and they are now going to do a "Virtual Conference".
2 Publically available VPNs compromised
Details

Written by

steve

Category:

Information Security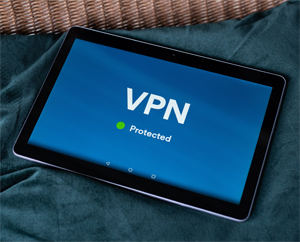 With the pandemic in place and people working from home, many are realizing the safety of utilizing a VPN for home as well as business use.  The problem is, that like other software,  you build a trust that the software is up-to-date.  This isn't always the case.  Various software packages including VPN software can be vulnerable and open to attacks and compromise.
RDP Brute Force attacks are on the rise again.
Details

Written by

steve

Category:

Network Security
With the Covid-19 scare in place, many companies are allowing their workers to Work From Home.  At the same time, many companies were not prepared for this to occur, so they instituted a highly insecure plan.  Open up RDP access directly into their network for their employees to work from home.